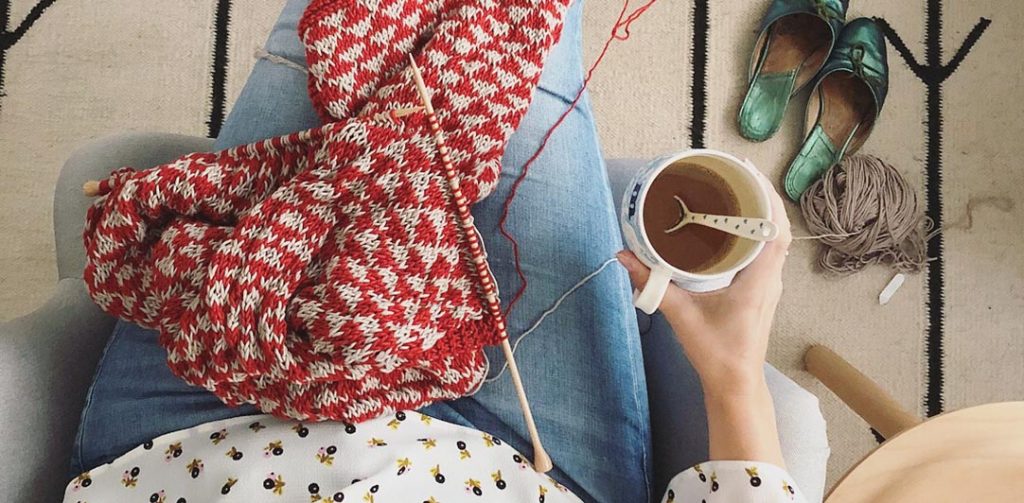 Hi and welcome to my blog! I am Maaike, a mom of two living in The Netherlands. I am a craft lover and book author, care about the lifestyle of myself and my family; and blog about it all here on creJJtion.
This creJJtion blog, JJ ('yay-yay' in Dutch) being my childhood name in the close family circle, started out back in 2010 on a rainy Sunday afternoon. I needed a place to log my makes, since I just learned how to knit and crochet, and have always loved to take pictures. The perfect distraction from my full time consultancy job at the time.
When I moved to Toronto, Canada in 2011 with my husband, the blog slowly started to expand into workshops and a web shop on Etsy for my patterns. In 2013 we unexpectedly moved back to The Netherlands for my husband's job, and as soon as we got back I got in touch with a publisher. Long story short, in de following years I have published four crochet and knitting books with Dutch and foreign publishers, and I am forever thankful for the chances and opportunities I have been given and still get in my role as an author and designer.
Regarding my personal life, I am diabetic Type 1 since 2009. This health condition has resulted in drastic changes in my lifestyle. By that I mean food, exercise, work, and growing a family of our own. My husband Jeroen and I are extremely thankful to have welcomed Annabel to our family in 2015, and Hugo in 2017.
As soon as the year 2018 arrived I knew change was coming. On all levels and aspects in my life. Of course we had to figure out life as a family of four, but there was more. I made it my goal to change my eating habits and patterns, and I wanted to get back into exercising. Overall, I wanted to start taking really good care of my body for once and for all. Alas change my lifestyle all together.
Those changes, some small and some a little bigger, what it did for me and my family, the things that worked and didn't work for us; it is all coming together here on the blog. Because this lifestyle is an ongoing journey and I believe you never stop growing and learning from experiences. By blogging about them, I keep track and I love to see the improvements.
Throw in the mix some recipes, parenting thoughts, our family cottage in Sweden, and of course my yarn adventures, and there you have it; the all-new creJJtion blog. I hope you'll enjoy reading it as much as I love creating it. Sharing is caring and I really care about my readers. In case you have any questions, concerns or ideas, please do not hesitate to reach out to me through my contact page by clicking here. I would love to hear from you!
xo Maaike