Yesterday I shared the chocolate balls recipe I came up with last week, and today when the kids were sleeping I managed to make and photograph the lemon almond version. This is what I quickly become to love about food recipes as apposed to crochet and knitting patterns; they are so quick! What an eye opener, haha.
But, let's get to it. The recipe. When you compare this recipe to the chocolate one, there's lots of similarities. The basic difference is the lemon balls have only almonds, whereas the chocolate ones also have walnuts and pecans for a more creamy substance. So if you like that better; just mix them up and make the chocolate ones with lemon instead.
With the added lemon hinting to fresh Spring season, I am even thinking of a winter style version of these lemon almond ones. With orange and winter spices like cinnamon, nutmeg and may be even fresh ginger for a bite. But please don't wait for me to try it out and get creative with these addictive snack bites! They are all vegan, free of refined sugars and gluten. By the way, how perfectly matching is this beautiful tableware from Flora Castle?!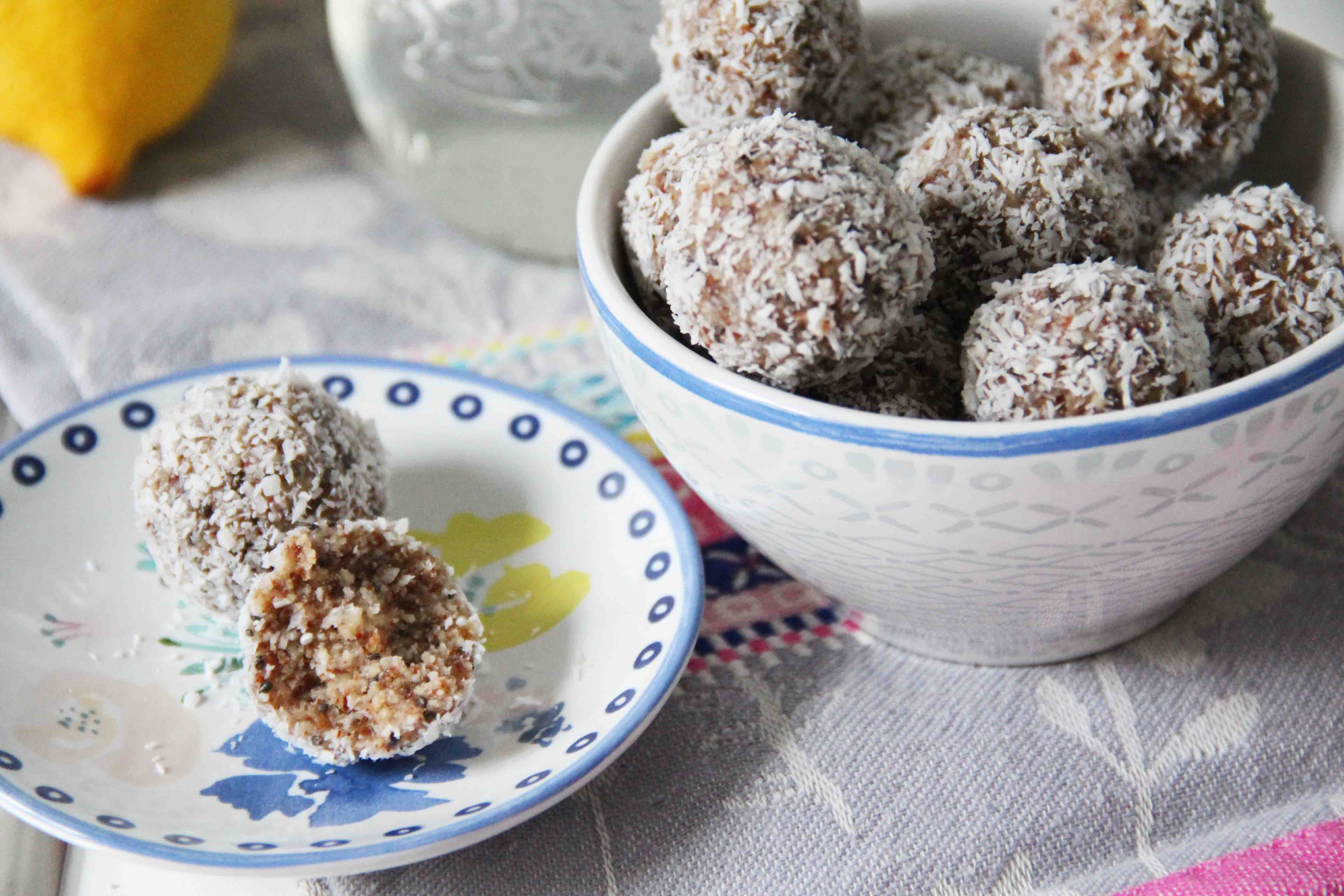 Lemon almond balls Recipe
ingredients
90 gram almonds
25 gram raisins
20 gram shredded coconut
1 table spoon of fresh lemon juice
grated zest of 1/4 lemon
1 table spoon coconut oil
1 table spoon of chia seeds (optional)
2 medjool dates
shredded coconut for rolling
you need a kitchen blender to crush the nuts and blend the mix
how to make the balls
Put all ingredients except for the last two, dates and coconut, in the blender and ground them fully. Add the dates and grind the mixture well. Prepare two plates; one with the shredded coconut on it and one empty. Now get the mixture out, make about 15-20 balls and roll them through the coconut so they don't stick. Put them on the empty plate and set in the freezer for about 15-30 minutes. After that, take them out and store them in an airtight container in the fridge. I guess they should last for about a week, however I never checked because mine never make it for longer than a couple days… Enjoy!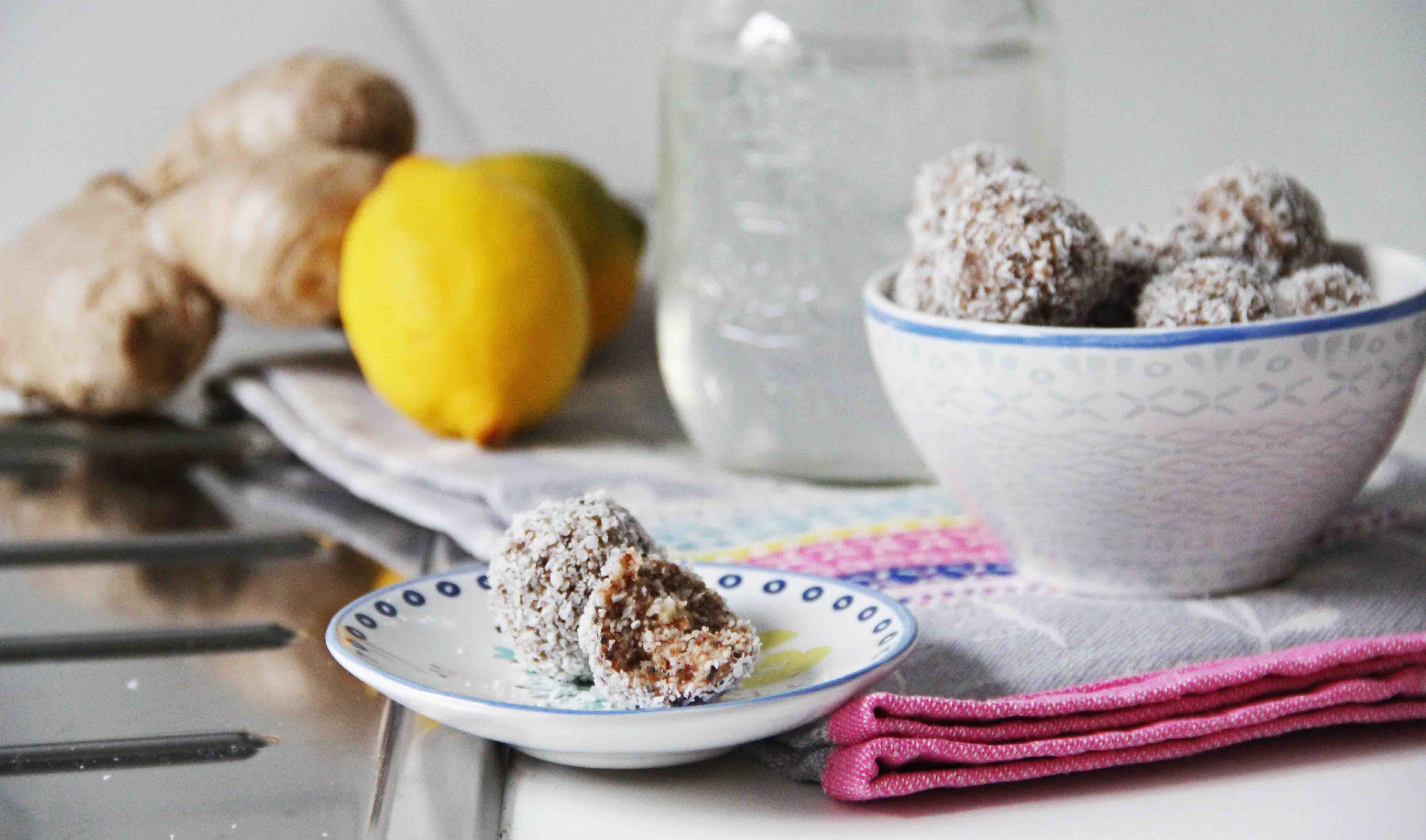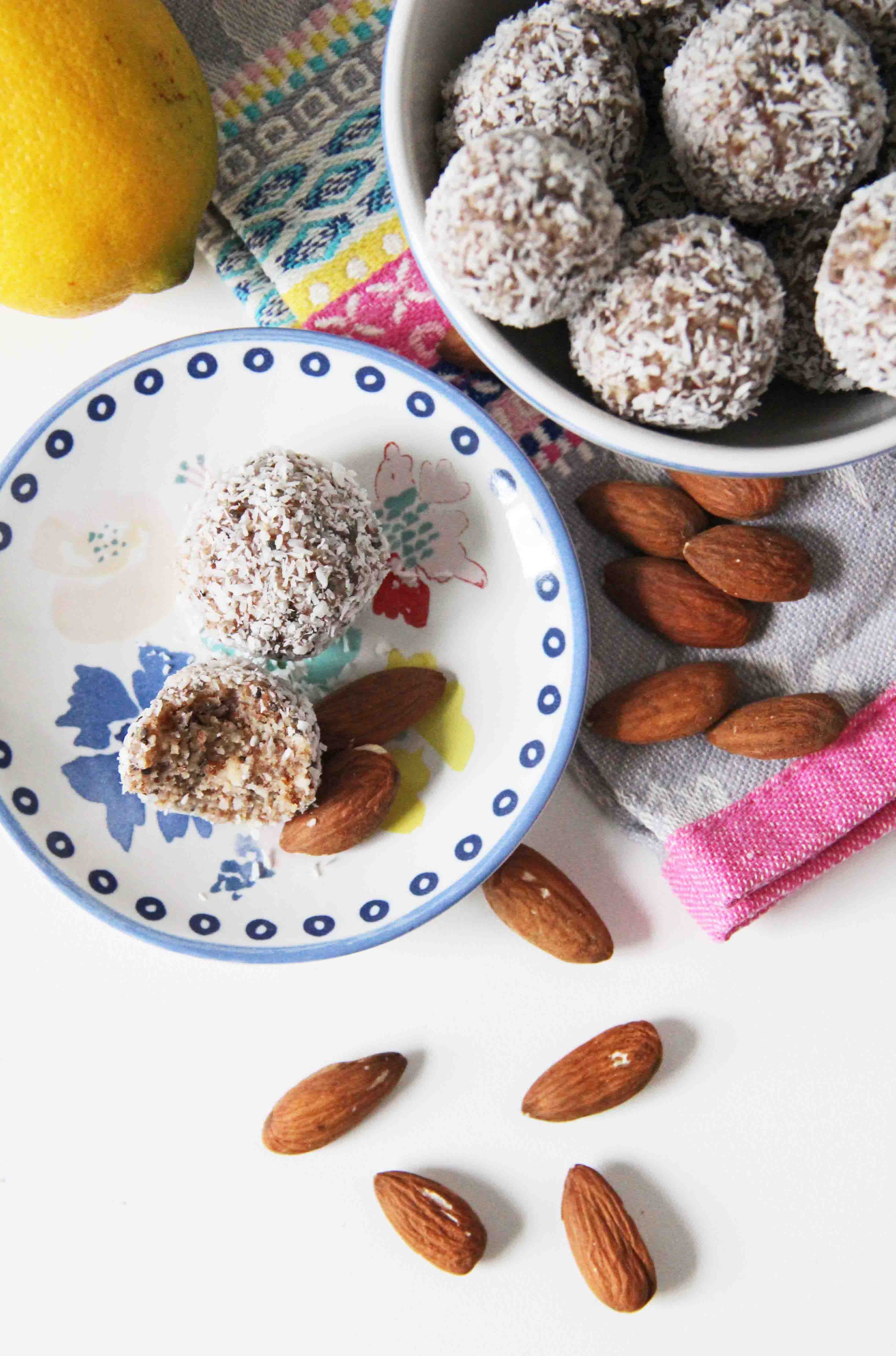 xo Maaike