Welcome to the jungle! Hugo turned one on Saturday and I thought I'd share with you the non-food treats I made for his friends at daycare.
Hugo is in a group with babies age 3 months to 2 years, which makes it hard to put together something age appropriate for all of them. I went with jungle animals and a balloon, so the parents can decide what and when to give to their baby. We gave the teachers a bag of little boxes with raisins, for them to hand out to the older kids.
This is a fun and easy treat to make, it is quick, and easy to transport to daycare. To me that is perfect in all sorts of ways.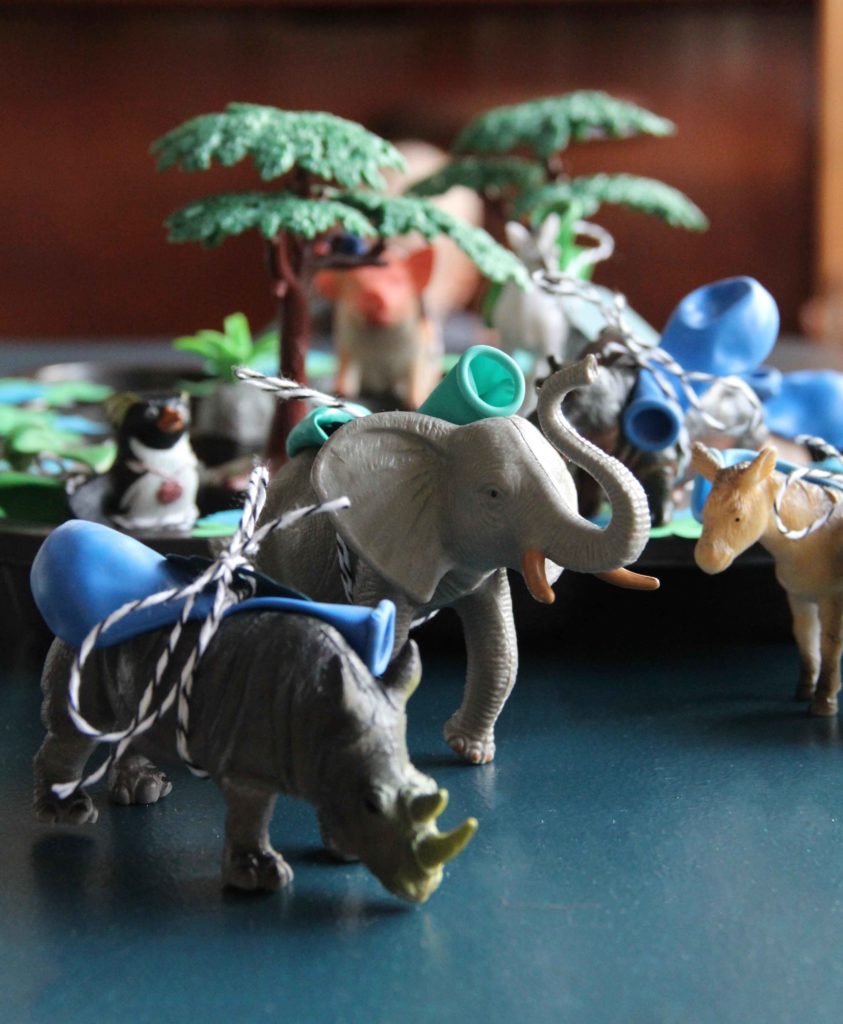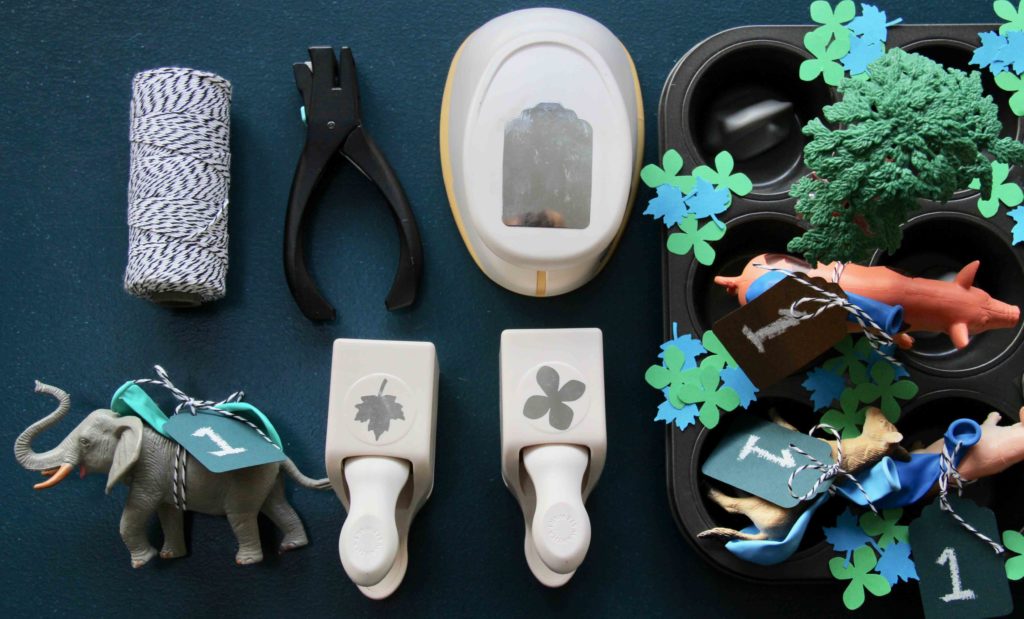 what you need to make this jungle
cutters for the leaves to decorate the cupcake tin
little tags or a cutter for the tags
twine
scissors
tape
white crayon
dark green sturdy paper for the tags, green and blue paper for the leaves
balloons
cupcake tin
how to make the jungle
cut around the green and blue paper with the leaf cutters so you have a pile of each
cut the tags, give them a hole to put the twine through and write your text. I wrote '1' on one side and 'Hugo 1 year old' on the other side but you can write whatever you like
wrap the twine twice around each animal's belly while holding a balloon on it's back, add the tag when you tie it
make little rolls of tape with the sticky side out and put them on all corners and crosses of the cupcake tin. Put the leaves on the tape until you can't see the tape anymore. More is more; the more leaves the better. Leave a couple corners open for the trees and rocks.
put the animals in the cupcake holes and you are done!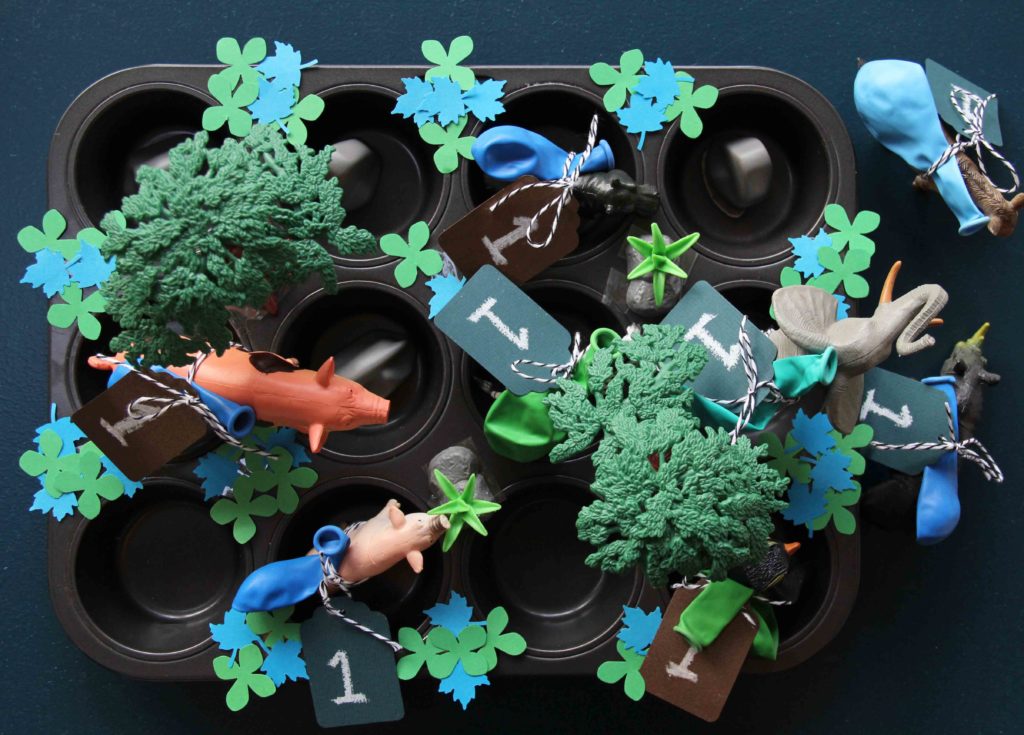 Of course you can also do this with farm animals or other themes. Needless to say this not only works for first birthdays, but at least also second and third. May be even older? Get creative and please share your pictures with me on Instagram so I can have a look! Happy birthday to your little one and enjoy the crafting.
xo Maaike